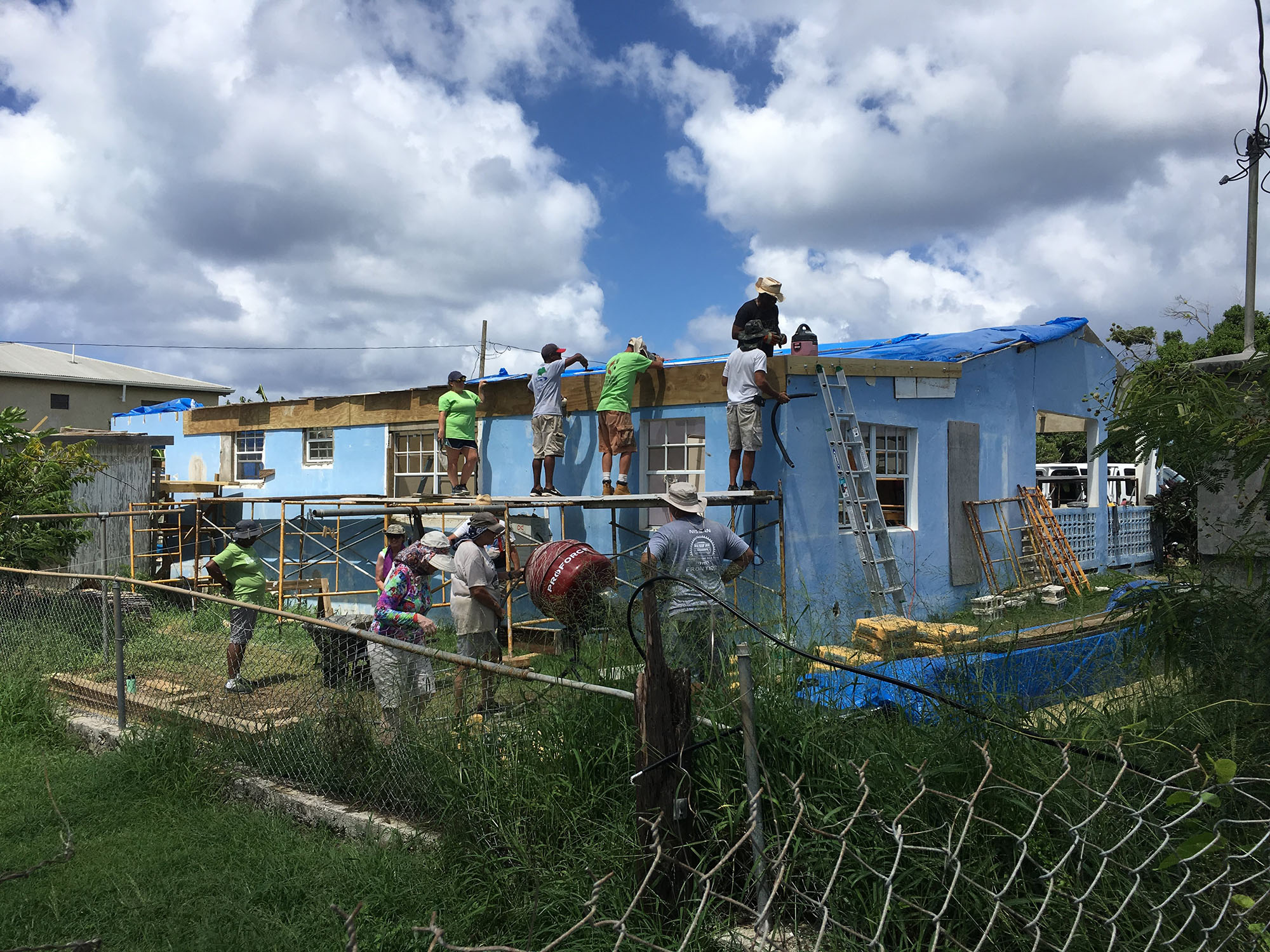 $45,800 Donation to Support Continued Roof Repair Program on St. Croix
Cane Bay Cares donated $45,800 to the St. Croix Long-Term Recovery Group (STX LTRG), a project of St. Croix Foundation and coalition of non-profit relief organizations, to fund the repair of roofs and the retrofitting of volunteer housing.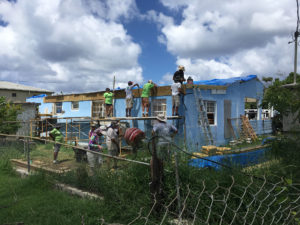 The funds were allocated from the disaster relief fund established between Cane Bay Cares and the Community Foundation of the Virgin Islands. About $30,000 of the donation will be used to repair or replace roofs for St. Croix residents in need. Another $10,000 will be used to complete the retrofitting of volunteer housing at the former St. Dunstan's School campus. The remainder will be used toward the highest priority items.
"Like so many of the other hurricane relief efforts, we've spent this last year building out our long-term work, which for us is focused on educational programs. But we've remained active with the coalition of relief organizations, the LTRG, so when we heard about this need, we wanted to help keep the momentum going and help people here in the Virgin Islands in other ways," said David Johnson, co-founder of Cane Bay Partners, the company funding the Cane Bay Cares effort.
The effort to repair or replace roofs damaged in Hurricanes Maria and Irma was spearheaded by the LTRG and its member organization Lutheran Social Services. The LTRG have been working to assist individuals and families who were not covered by FEMA or exhausted all of the assistance that FEMA provided. The LTRG coordinated a massive volunteer effort through their member organizations' networks in order to reach those in need.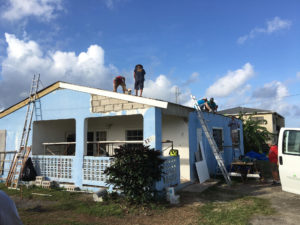 "We know FEMA didn't cover all of the damage and there are still people out there with blue roofs, unfortunately. Thankfully, organizations like the LTRG have been working to remedy that," said Kirk Chewning, co-founder of Cane Bay Partners, the company funding the Cane Bay Cares effort. "Once we completed the initial relief effort, we felt strongly that the funds donated by myself and my partner, as well as directly from the community, be used on the rebuild effort."
So far, the roof repair program has replaced 23 roofs on St. Croix but efforts have been delayed due to lack of housing for volunteer construction workers. The completion of work at St. Dunstan's will facilitate more volunteer crews to assist in repairing or replacing roofs.
"This donation came at a critical time as we push to complete the volunteer housing so we can continue to address unmet needs throughout the island," said Jay Rollins, Executive Director of Regional and National Relationships for the LTRG. "This has been and continues to be a grassroots effort illustrating how we take care of one another on island, and we thank Cane Bay Cares for all they have done and continue to do."