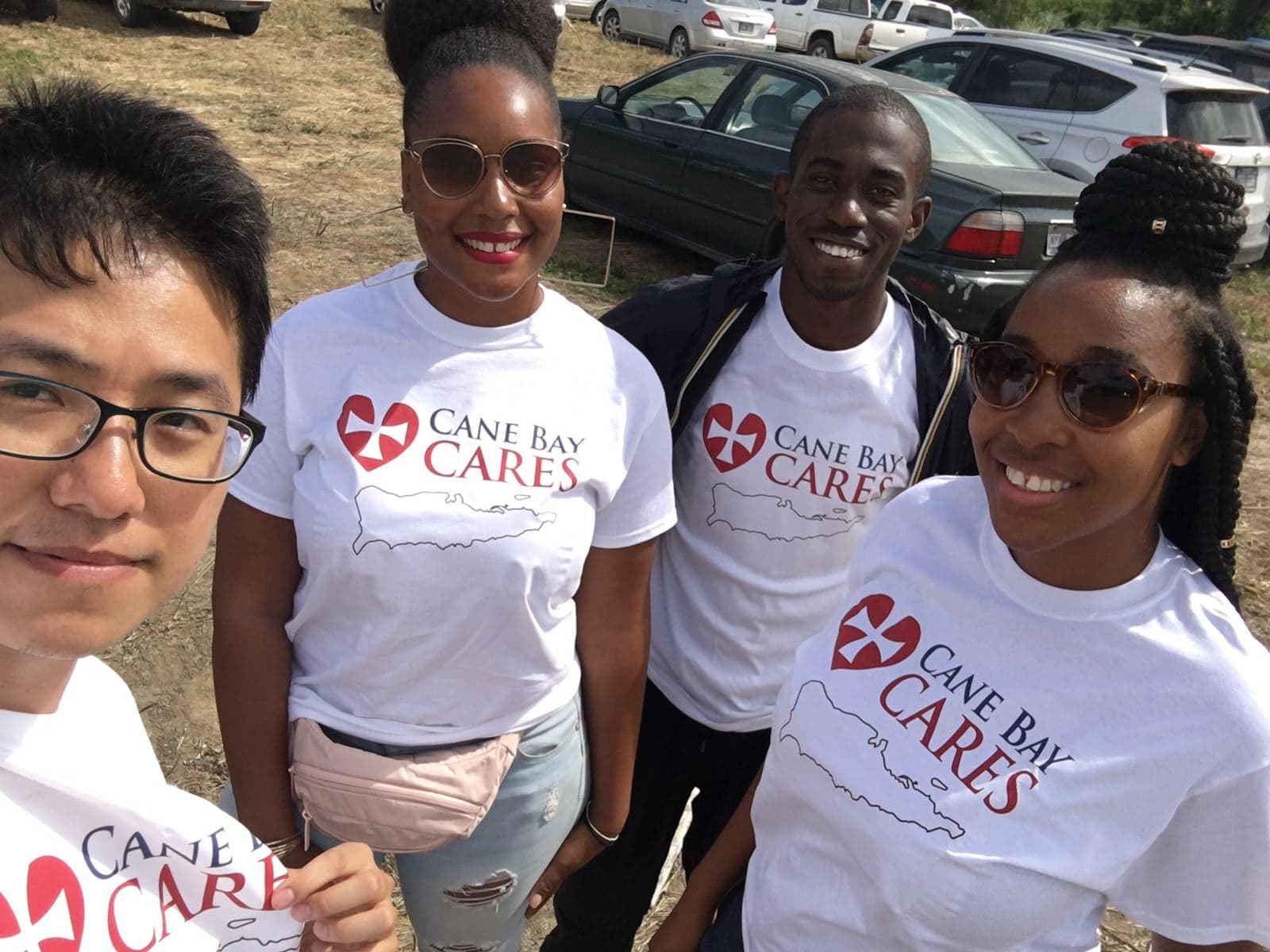 Cane Bay Cares Pitches in at Mango Melee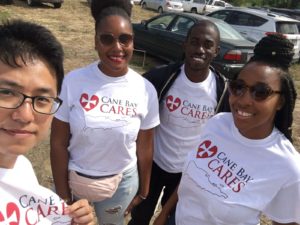 The St. George Village Botanical Garden's Mango Melee was a success this year, despite a marked shortage of mangoes and the warning of the early developing Hurricane Beryl. Thousands of people came out and enjoyed the food and festivities, including Cane Bay Cares volunteers. The damage to trees from Hurricanes Maria and Irma meant the Virgin Islands didn't get as many mangos as it usually does this time of year, but that didn't stop local bakers and artisans from making their favorite mango-themed goodies. It also didn't stop the famed mango eating contest from happening. Organizers were worried about turnout because Hurricane Beryl formed early in the season and many were preparing over the weekend for whatever could hit. Still, the grounds were packed and the festivities went on, in no small part due to the perseverance of organizer Amy Parker De Sorbo.
Cane Bay Cares saw Amy's dedication to the island during our hurricane relief work. She wanted to step up to help children impacted by the storms and helped distribute hundreds of gifts purchased by Cane Bay Cares donors. She also stepped up for our final general distribution by making the Botanical Garden available and helping to organize the event. So when she asked if we could rally some of our volunteers to help make this event a reality, we jumped at the opportunity and so did our volunteers. In total, we had about a dozen volunteers helping throughout the day. We had people helping park cars, selling tickets, selling water and more.
Cane Bay Cares also had a booth set up to provide the community with information on all the work we've done and all we plan to do as we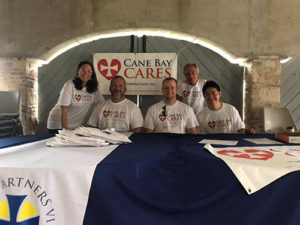 move into the long-term rebuild effort. Our booth was located in the pavilion right next to our parent company, Cane Bay Partners. Cane Bay Partners is funding the long-term work of Cane Bay Cares in supporting the St. Croix community. They were on hand to talk to the community about the many job openings at its St. Croix office.
It was a great day all around. We received very positive feedback about the work Cane Bay Cares has done so far as well as our plans for the future. We also were happy to share with the community and engage in discussions about the long-term rebuild effort.
Stay active. Stay alert. And stay tuned for more from Cane Bay Cares.