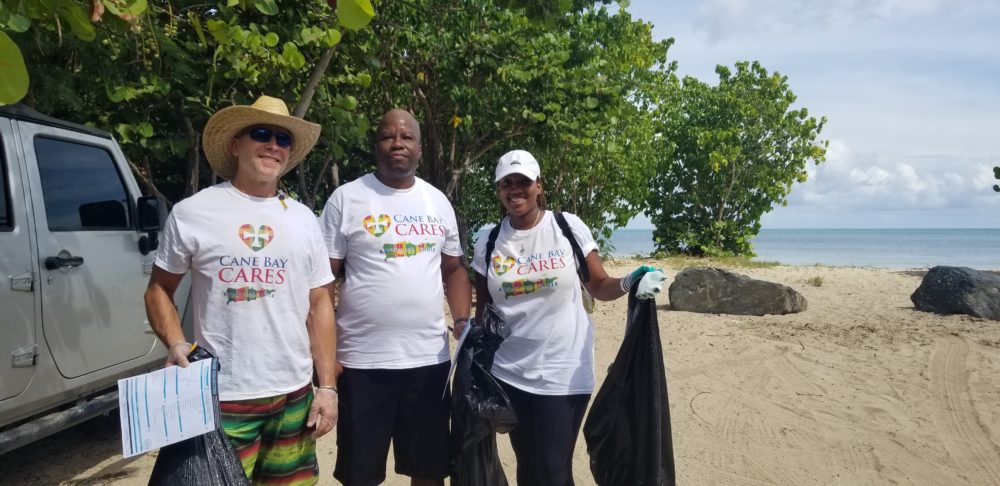 It's Been an Amazing Year Thanks to Our Dedicated Team!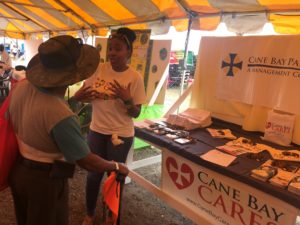 This journey began in 2017 in response to hurricanes Irma and Maria, which devastated the Virgin Islands. Since then, the effort has continuously evolved and expanded as we work to reach more people and have a deeper impact on our community.
First, we want to thank our volunteers and committee members who have provided much needed passion and steam to keep the momentum going. We have a five-member committee, all of whom are local employees from our sponsor company, Cane Bay Partners VI, LLLP.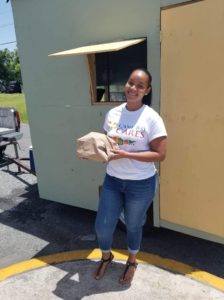 Together, they help determine the best use of our charitable funds, how to make it go as far as possible and to those most in need. Those committee members also help enlist other Cane Bay employees or community members to join us in volunteer activities around the community. For example, this year we supported the St. Croix Environmental Association's Coast Weeks beach clean up with volunteers, as well as at events like the Agricultural Fair and Mango Melee.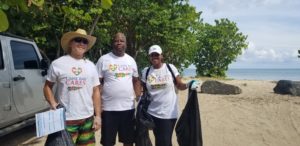 We'd also like to thank our founders and board members, namely Kirk Chewning and David Johnson, who have made all this possible by financially and administratively supporting this effort in addition to the charitable giving by Cane Bay Partners. They, like us, what to do everything in their power to support our community.
Contributions from Cane Bay Cares in 2019:
Volunteered at Ag Fair
Volunteered at Mango Melee
Volunteered at a beach cleanup
Volunteered at teacher appreciation event
Trained 20 teachers in project-based learning
Donation to the VIPD for their ATV unit
Donation to the World Ocean School
Donation to Arthur Richards School for supplies
Donation to Good Hope Country Day School fun run
Donation to LSS for holiday party
Donation to DHS for holiday party
Donation to DHS for senior citizen parade
Sponsored several after school classes at Complex and Woodson:

Engineering
VI Culture
Songs of protest
Civics
Sailing
Computer coding
Media production
Contributions from Cane Bay Partners in 2019:
Territorial Scholarship Fund
Junior Achievement of the VI
University of the Virgin Islands
University of the Virgin Islands Medical School
World Ocean School – Roseway
Croix Central High School
Croix Educational Complex
DOE – EDC Initiative
Cultivation Inclusion Project
Good Hope Country Day School
Croix Dolphins
Mary's Catholic Church
Patrick's School Library
Free Will Baptist School
Croix Women Initiative
Caribbean Centers for Boys and Girls of the VI
Lutheran Social Services
Queen Louise Home for Children
VI Boy Scouts
Special Olympics
Frederiksted Community Boating
VI Triathlon – Children Bike Project
Project Promise
VIPD Golf Tournament
VIPD Saturated Patrol
Croix Foundation
Crime Stoppers
Police Athletic League
Croix Ironman Triathlon
VI Bowling Federation
Croix Animal Welfare Center
Animal Jam
Croix Christmas Boat Parade
Patrick's Day Parade
George Village Botanical Garden
The C.O.R.E. Foundation
A final thank you to everyone in the community who either directly or indirectly supports our efforts. Even just with a social media like – it all counts. We need you now and we will need you as we go strong and motivated to do even more good in 2020.
Have a happy and blessed New Year!