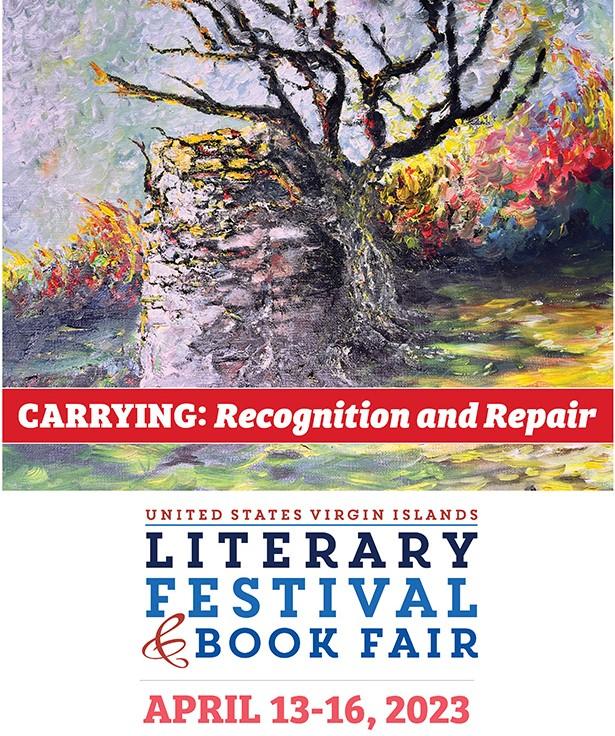 Cane Bay Cares was given the opportunity to support the USVI Literary Festival and Book Fair "VI LitFest" and did not hesitate to help.
VI LitFest is an annual event held on St. Croix and was created to promote literacy within the U. S. Virgin Islands. This year was the 9th anniversary of the festival and it certainly delivered on its mission by featuring local and visiting authors; offering presentations and workshops; hosting reading sessions; and organizing a poetry competition. Congratulations to Bry'Nice Berley, a senior at St. Croix Central High School. Bry'Nice won the poetry competition with her ekphrastic poem titled "Renewed Hope" describing Alexis Camarena's artwork (pictured above).
Cane Bay Cares enjoys sponsoring events like these, which have such a positive impact on our entire community.
Compliments to the VI LitFest committee- this year's festival was a success!