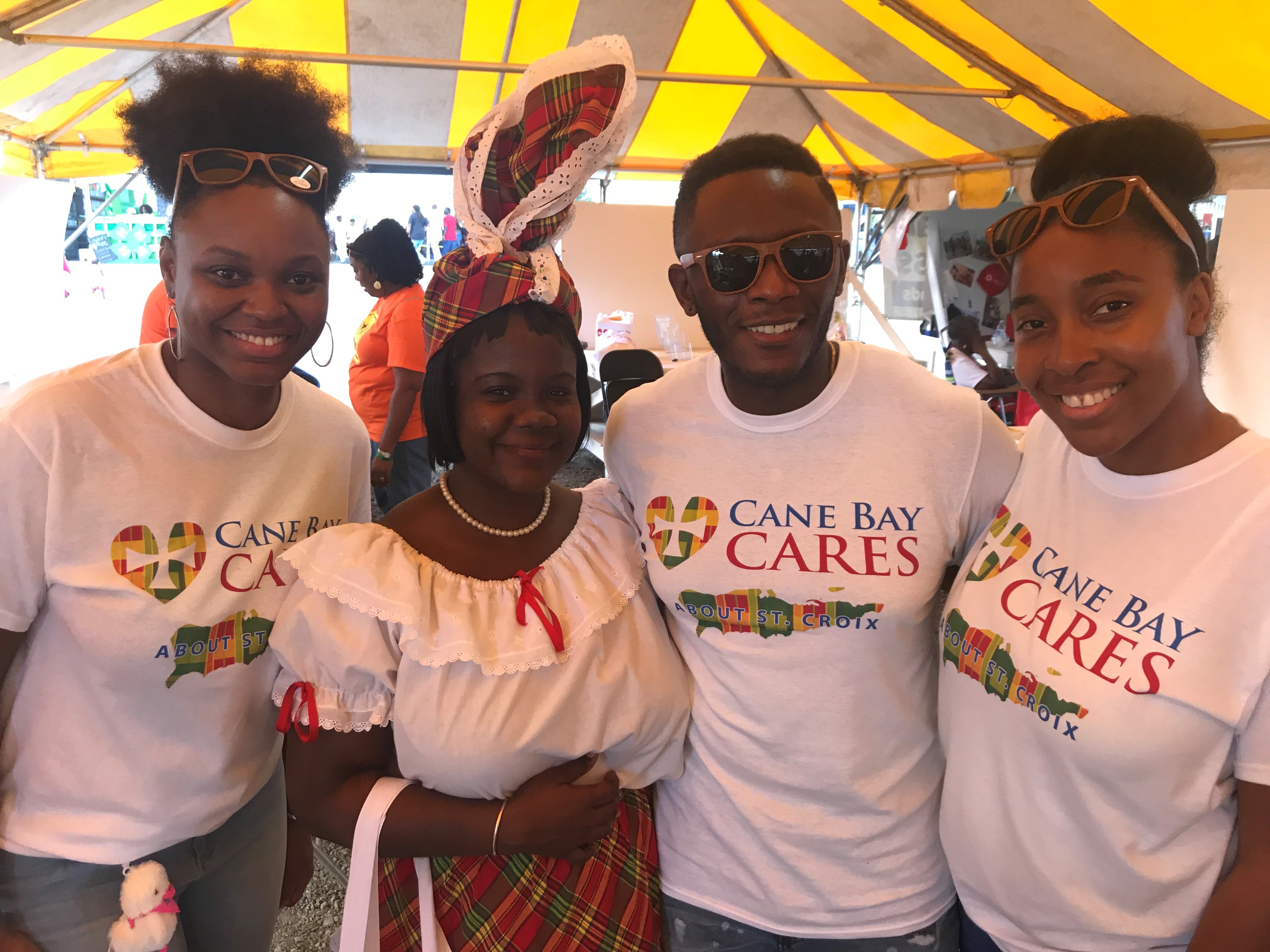 Cane Bay Cares Comes out in Force for Ag Fair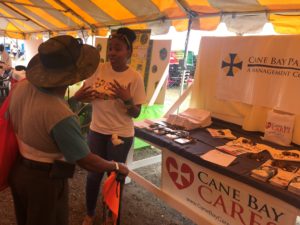 Cane Bay Cares came out in force for Ag Fair in February. We teamed up with Cane Bay Partners VI, the company responsible for funding and supporting our long-term efforts, to speak with the community.
We wanted to recruit people into our network of volunteers and supporters so we can continue to grow this effort and impact more people throughout more of the island and the territory. And we did! We were able to bring about 100 people into our network of supporters and we look forward to working with them in the future.
Cane Bay Partners VI was on board to let people know about all the exciting opportunities at their Christiansted office, particularly job openings available to Virgin Islanders. Those opportunities are updated regularly at canebayvi.com for anyone in the market.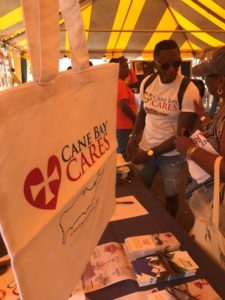 We had some goodies to give away. We handed out tote bags to everyone who signed up because we know that there is a plastic bag ban in effect and reusable bags are good for the environment. We also had our "Cane Bay Cares about St. Croix" t-shirts in madras colors for volunteers. Everyone who becomes one of our volunteers can wear one of our shirts with pride, knowing that they worked for the greater good and did what they could for the island. Anyone rocking our shirts should wear them as a badge of honor.
Participating in events like this allow us to hear directly from the community what some of the high needs are so we can direct our resources, and they also allow us to keep the community informed about what we're up to. The Ag Fair overall was a great success and we connected with people from all over the island and beyond. We look forward to next year!