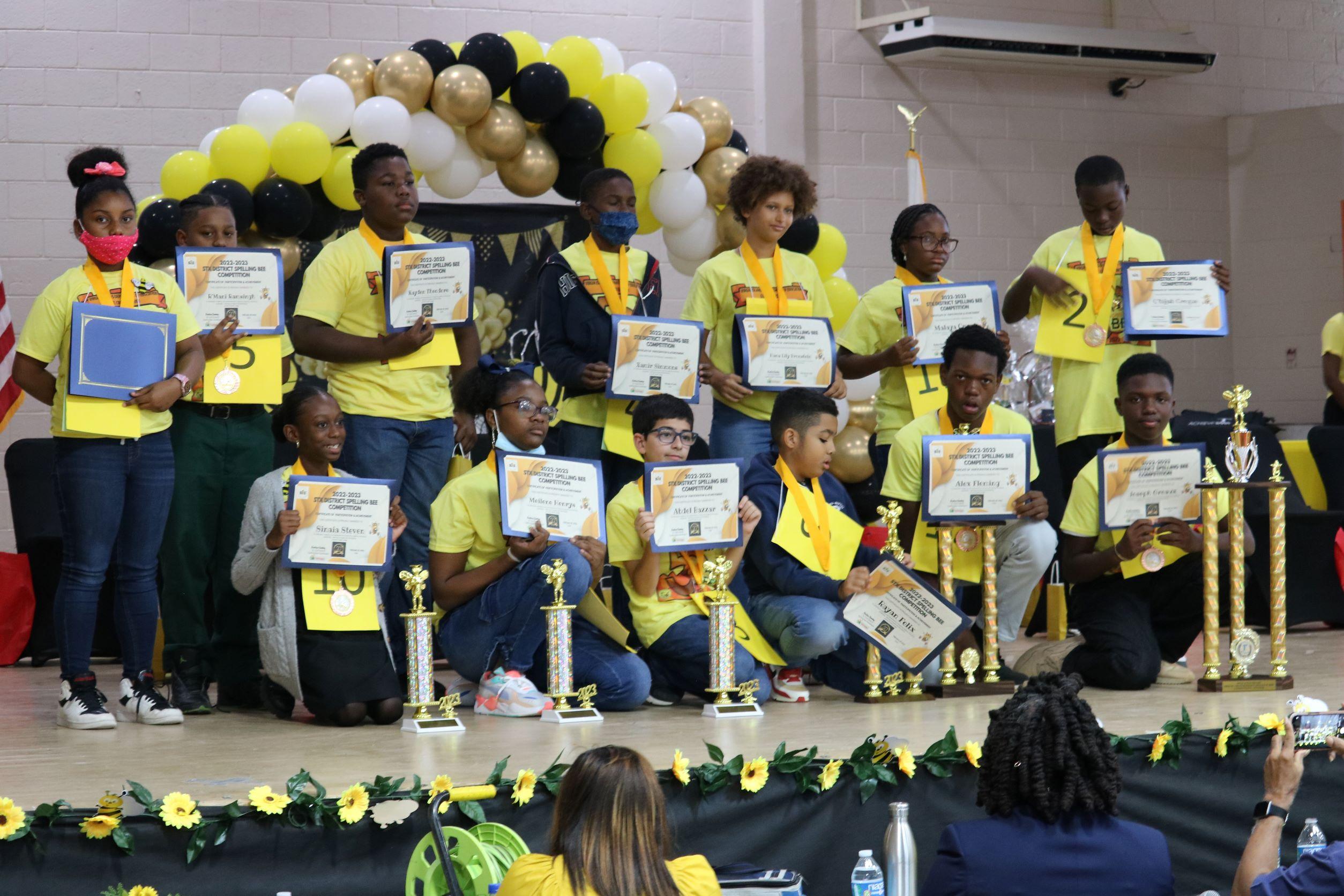 CONGRATULATIONS to St. Croix Spelling Bee Champion Abdel Bazzar!
Cane Bay Cares congratulates Abdel Bazzar, a student at Ricardo Richards Elementary School, on winning yesterday's 50th Territorial Spelling Bee. Abdel was one of 6 spellers representing St. Croix and after 26 rounds he spelled his way to V-I-C-T-O-R-Y.
As a dedicated supporter of the annual event, Cane Bay Cares sponsored the St. Croix District's 50th Spelling Bee, held on February 16th. This year's donation was used to purchase
Official Spelling Bee T-shirt for all participants (13)
Tablets for all participants (13)
Bluetooth speakers for 1st – 6th place winners (6)
Although Adbel was not the top speller during the district competition- his perseverance and determination awarded him the top spot at the territorial competition. Congratulations Abdel, you are the C-H-A-M-P-I-O-N!!!
Photo credit: Cynthia Graham, VIDE- Director Public Relations