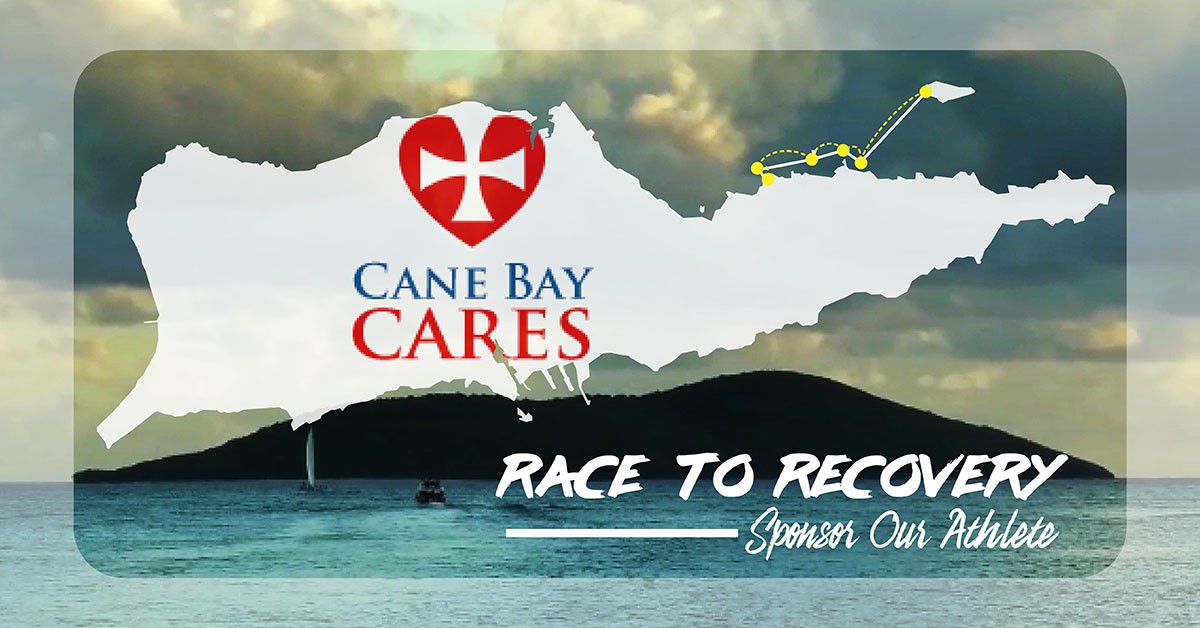 Give $20 Today – Support the Race to Recovery on St. Croix
We've got a challenge for you!
We're asking for $20 donations to sponsor our athlete in the St. Croix Coral Reef Swim. Our goal is to get 1,000 people to donate $20 toward this effort to support relief efforts on St. Croix through Cane Bay Cares.
We're trying to show the world that St. Croix is still paradise worth fighting for and raise some money for the Cane Bay Cares relief drive while we're at it.
So, we're launching the "Race to Recovery" sponsorship opportunity with our very own Cane Bay Partners employee and athlete Jeff Dykstra in the 5-mile race.
The Swim takes place Sunday, Nov. 5, 2017, beginning at the world-famous Buck Island Reef National Monument and concluding at the Mermaid beach of The Buccaneer Resort. Learn more about the race here.
We've raised $60,000 of our short-term goal to raise $200,000, which will trigger a matching donation by Cane Bay Partners Co-Founders David Johnson and Kirk Chewning. Your $20 donation could bring us so much closer to our goal.
Donations to Cane Bay Cares are 100% tax deductible, they go completely to relief efforts on St. Croix and help to bring supplies and aid to people impacted by both Hurricane Irma and Hurricane Maria.
When making your $20 contribution, use this link so we can track our progress toward the $20,000 Race to Recovery goal!