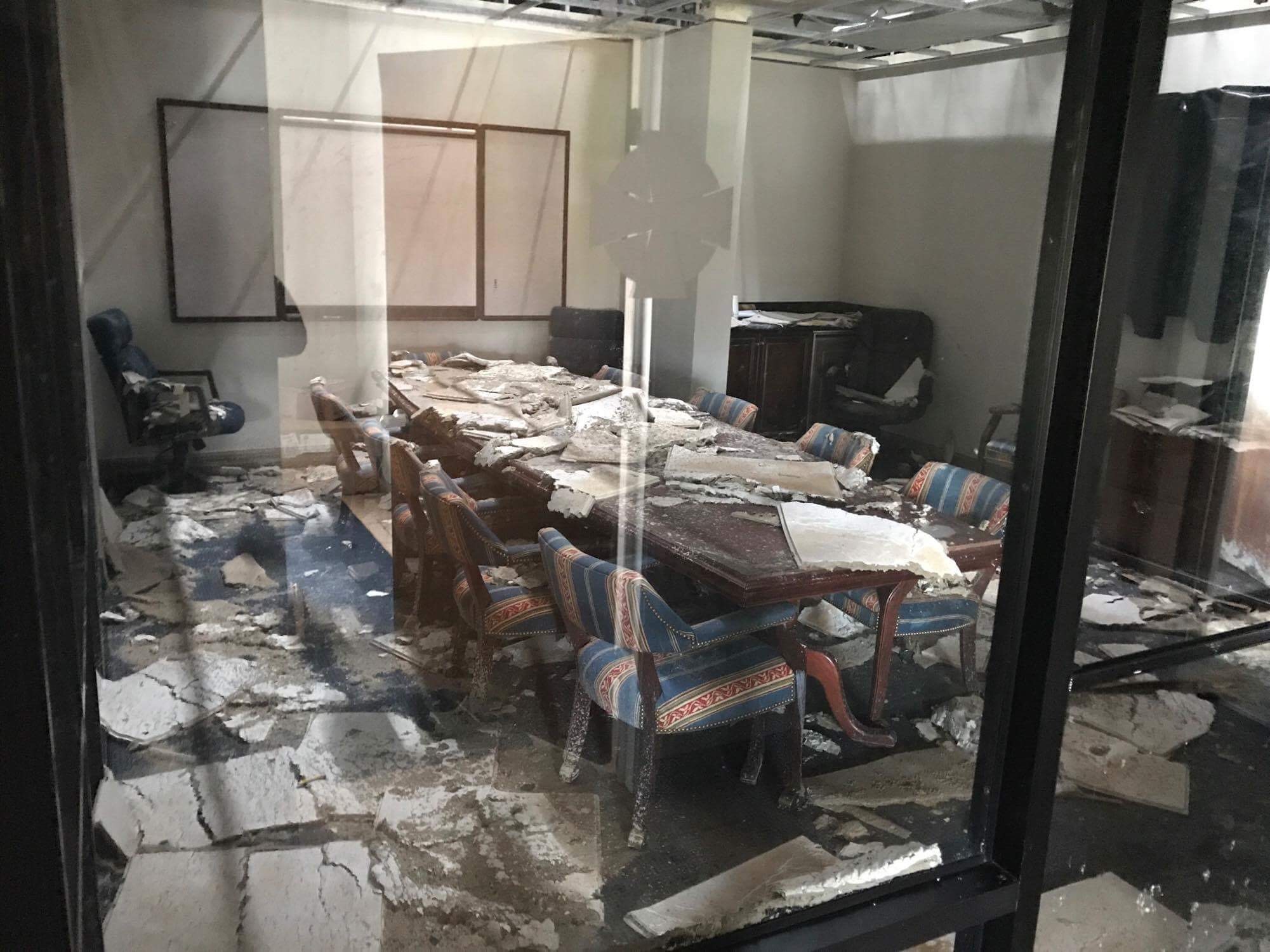 Roof Gone, But Spirits High – And St. Croix Relief is on the Way!
Like most everyone on St. Croix, we did our best to secure our offices and cover our electronics ahead of the storms – however, it proved fruitless when confronted with Hurricane Maria. When Maria tore through St. Croix on September 19, our building's roof was no match. The galvanized roofing came right off, leaving just exposed wood. Water came flooding in and with it, celling material collapsed, covering equipment and furniture, leaving a wet white muck over, well, pretty much everything. Our offices are in Christiansted, which wasn't the worst hit part of St. Croix. Many others experienced even more severe damage, especially on the west end of St. Croix.
We're working on the logistics of getting our offices back in order now. We're focused on getting everything fully operational again so our employees can return to their normal routines.
We're also focused on helping the whole island. In response to the island-wide devastation, we've launched Cane Bay Cares – St. Croix Hurricane Relief Drive in partnership with the Community Foundation of the Virgin Islands. Through this initiative, we hope to collect donations that can be used in the relief and rebuild efforts so the whole island can get back into a normal routine.
So, we're asking for your support. Donate what you can today. All donations are 100% tax deductible since they are going through the VI-based 501c3 Community Foundation of the Virgin Islands. The Cane Bay Cares fund will direct relief to St. Croix.