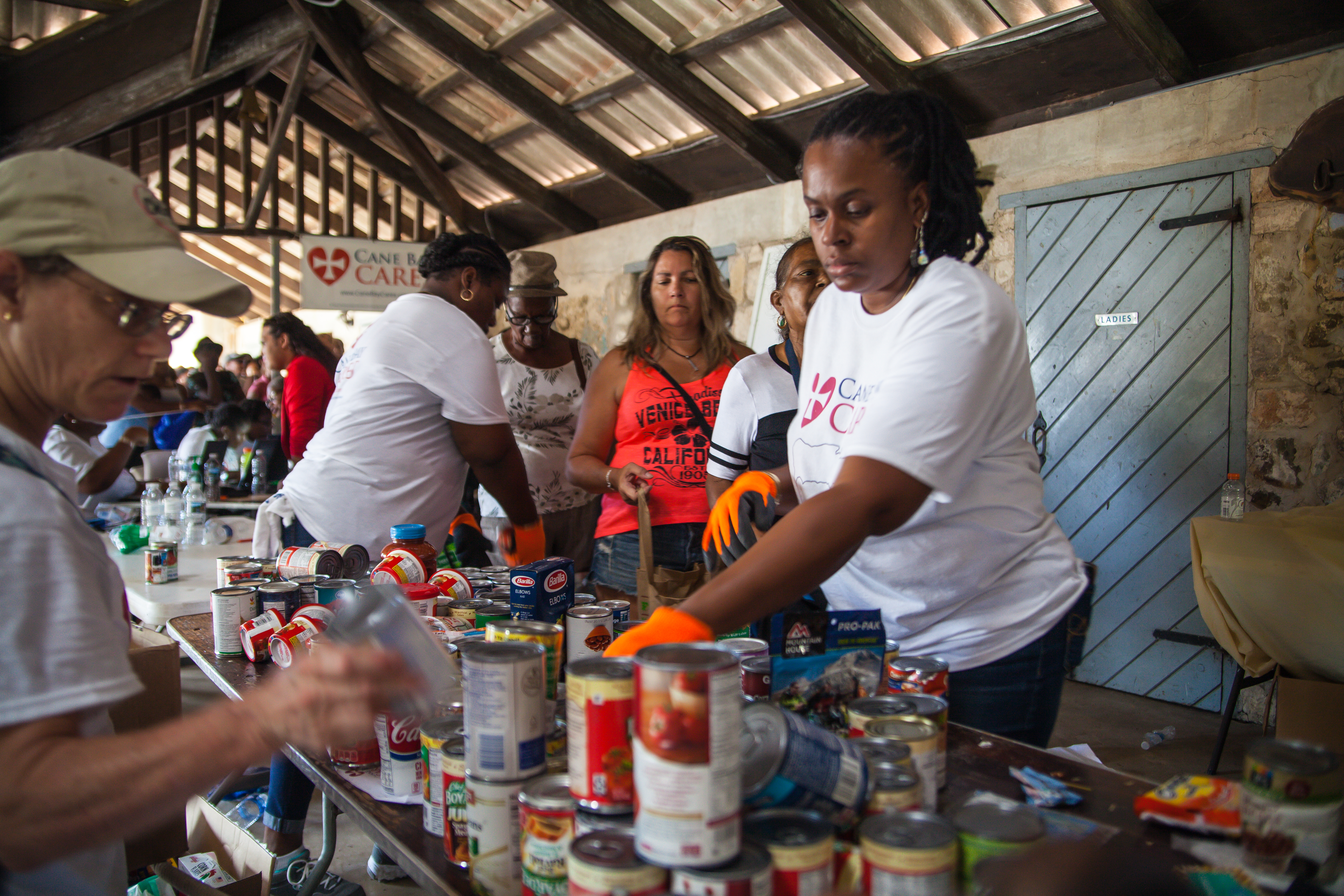 Whew, We Pulled off a Massive 50,000-Pound Distribution!
The Relief to Rebuild distribution was a success thanks to our army of volunteers and partners! And, if we're naming names, Kyle Lajoie, who has been coordinating our distributions from the start, Max Brabell, who coordinated dozens of volunteers, and Amy Parker de Sorbo, who runs the St. George Village Botanical Garden, really stepped up and made magic happen.
This was a massive effort – as we've said before, it was literally twice the size of everything we had done previously. So we knew it would take massive coordination. We rallied as many volunteers as we could – and individuals pulled together volunteer groups, like a group of employees from Viya, several from Sen. Sammuel Sanes' office and from Sen. Kurt Vialet's office. We did our best to plan ahead of time, assigning 80 jobs to volunteers in our network, lining up vendors for security, photography and other services. We alerted the police that would have a heavily trafficked event, sorted the goods and made our plan of action. We knew it would be big and we wanted to be as prepared as possible.
When the day of the event came, and we showed up at 7 a.m. to set up for the 10 a.m. event – there was already traffic lined up, some arriving as early as 4 a.m. for the distribution. We were expecting big, but we didn't expect that! Logistically it was a challenge, as volunteers had trouble getting through and people got frustrated waiting for the gates to open. But our team handled it like the professionals they are, and they opened early to accommodate the early arrivers, and they did their best to expedite the crowds so they could move through as fast as possible and get what they needed.
We would be lying if we said it wasn't stressful and tiring – but we'd also be lying if we said it wasn't worth it. Most of the recipients were grateful and appreciative to all the volunteers who took time out of their Saturday, as well as numerous days for preparation, to help get supplies to people in need. Most of them were supremely grateful to the donors who provided the goods, and to Cane Bay Cares for getting the items shipped and coordinating activities. And for that, it was worth it. The crowds were a testament to the continued need on island. And the response a testament to why we will continue to do all we can for St. Croix.
Thank you to everyone with the #BStrongGlobalBetter movement for donating the goods, and all the others who helped make it happen. Read more about the collaboration here and read more about our volunteers here.
Check out the photos by Alda Anduze: