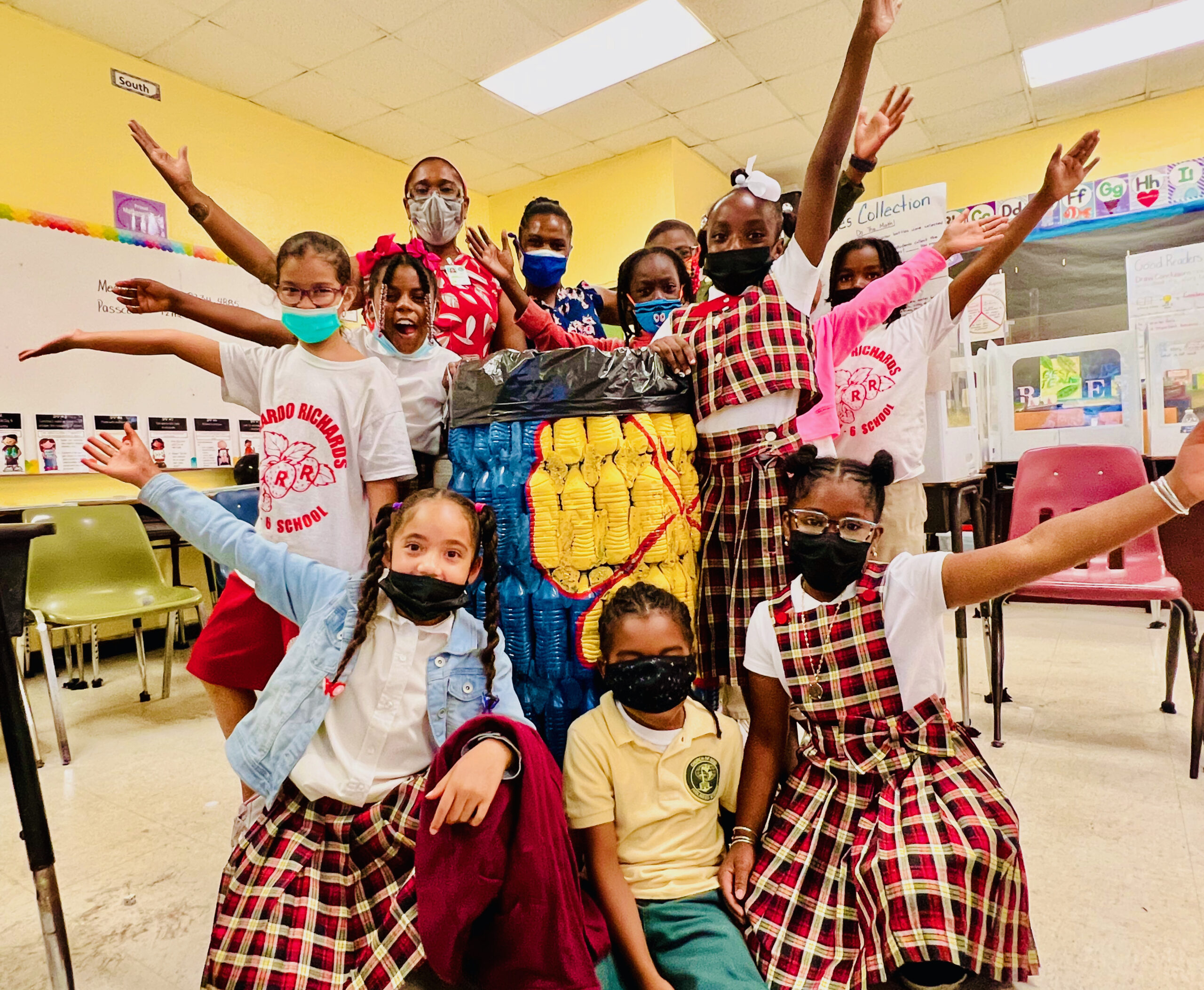 Crushing It! Cane Bay Cares' Operation Inspire Students Excel at Project-Based Learning
Learning by doing, an approach also known as project-based learning, is a core tenet of the Cane Bay Cares after-school initiative Operation Inspire (OI).
And St. Croix students from the OI program are proving just how effective the approach can be when it comes to picking up concepts in environmental conservation, modern agriculture, nutrition, literature and more.
To put it simply, these students are — crushing it!
During a year-end culminating event, OI students from the Eulalie Rivera K-8, Ricardo Richards Elementary and Pearl B. Larsen K-8 Schools showcased how much they learned through the projects they'd completed within the 2021-2022 school year.
There were second and third graders who'd built a trashcan out of plastic bottles while learning about ways to save our earth through recycling. Fifth and sixth graders had built hydroponic farms as they explored the pros and cons of planting without soil. And then there were the kindergarteners who identified the characters, settings, conflicts, and solutions in popular stories from American literature.
But what was even more impressive than the projects themselves was how the students stood before familiar faces, strangers, and camera lenses to proudly, and bravely, present all the work they'd done.
Cane Bay Cares, and its parent company Cane Bay Partners VI, LLLP, are extremely proud to witness the progress of these incredible young people. We are also grateful to the instructors from the Virgin Islands Department of Education who work tirelessly after hours to guide and empower these students on their journey.
Congratulations on a job well done!